PROJECT REPORT - October 2023
PROJECT REPORT
The SGLN project "Hooded plover protection along the Bunurong coast, San Remo to Waratah Bay" (March 22-August 23) has aimed to protect Hooded plovers and all our beach nesting birds through multitargeted approach that combines predator management by means of fox control; reduce nest disturbance through human behaviour intervention and awareness campaign; and finally, to increase population data through recruitment and training of volunteer workforce.
The fox trapping and bating was delivered over a 8,386 ha, with great results; 248 baits taken and 21 foxes trapped and euthanised. This is essential for making an impact on fox population and protecting all native wildlife along this coastal region.
Much of the Hooded plover nesting areas has been invaded by coastal weeds. This project trialled an innovative bio-control method for the Sea Spurge weed (Eurphorbia paralias) developed by CSIRO. While success of this trial is still being assessed, we have observed die back in areas of release, a very encouraging result (see photo).
Through partnership with BirdLife Australia and Friends of the Hooded Plover, we delivered a public education campaign communicating massages about safely sharing our beaches with Hooded plovers to support their conservation and breeding success. You may have seen one of our Information stalls, multimedia articles or attended one of our workshops.
This strategy has raised community awareness but also promoted Citizen Science recruitment for collecting data with BirdLife Australia on birds and nests which supports evidence-based management for these threatened species. We thank all those that have participated in these activities, with special mention to Wendy Hays in Sandy point for her dedication and donation of time and energy.
The persistence of this species faces many challenges and therefore requires action on all fronts. If you find yourself on the beach over the breeding season keep an eye out for our Hoodies.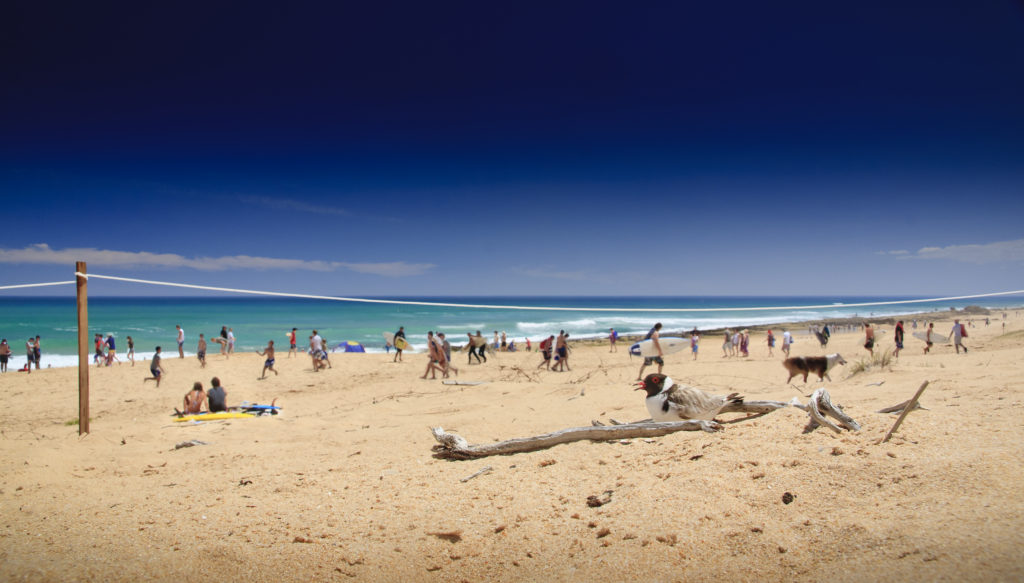 LANDCARE PROTECTING HOODED PLOVERS 
SGLN together with Bass Coast Landcare, Birdlife Australia, Friends of Hooded Plovers and Tarwin Landcare Group have launched a  program to protect Hooded Plovers along the shorelines between San Remo to Waratah Bay.  
The program has been funded by the Australian Government and guided by the Threatened Species Action Plan.  
Activities include delivering a fox control program, a euphorbia paralias (sea spurge) biocontrol release program, an awareness campaign, volunteer recruitment and hooded plover monitoring workshops.  The program will run over the summer months.
For more information contact Kirsty Richardson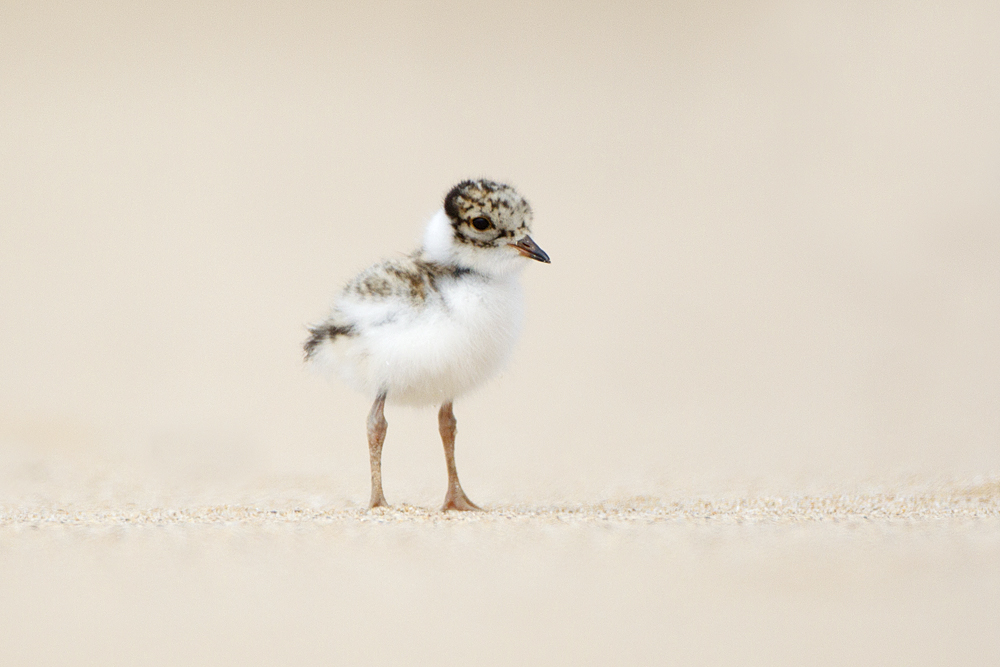 MEDIA RELEASE – DECEMBER 2022


SHARING OUR BEACHES WITH HOODED PLOVERS THIS SUMMER
Along the sandy beaches between San Remo and Waratah Bay lives a special little shorebird called the Hooded Plover. Hooded Plovers are medium-sized shorebirds found along the shorelines of beaches, and typically nest on the sand during the busy summer months when we are also enjoying the beach. Unfortunately, because their nests and chicks are so small and well camouflaged, they can be easily crushed underfoot or destroyed by dogs and foxes.
Hooded Plovers are shy by nature and easily disturbed by beachgoers and animals. If disturbed, adult Hooded Plovers may abandon their nest leaving chicks vulnerable to predators or starvation.
To ensure Hooded Plovers have a successful breeding season this year we can all play a part in protecting them.

While enjoying the beach this summer you can help a Hooded Plover by:
Walking your dog on a leash at all beaches
Keep to designated paths and walking areas
Following beach signage suggestions to protect shorebirds
Maintaining a distance from fenced off areas
Walk close to the water's edge where possible
Place towels and beach activities well away from nests (not between the nests and shoreline).


We can all enjoy our beautiful Gippsland beaches this summer while sharing them with these special birds.
This article was prepared by South Gippsland Landcare Network, 2022 and the project is supported through funding by the Australian Government.
Project partners: Bass Coast Landcare, Birdlife Australia, Friends of Hooded Plovers and Tarwin Landcare Group.
www.sgln.net.au
Photo Credits: Glenn Ehmke, Birdlife Australia (High Res images in email attachment)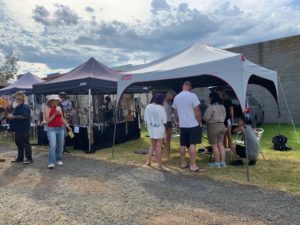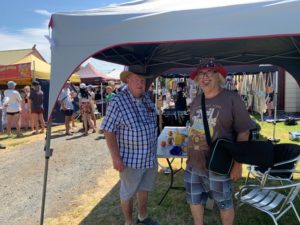 HOODED PLOVER UPDATE – JANUARY 2023
South Gippsland Landcare Network's Hooded Plover Protection Project hosted an information stall at the Tarwin Village Market in January.  
The passionate team including BirdLife Australia shared tips and tricks for sharing the beach with Hooded Plovers and distributed information flyers, free activity packs and stickers for kids.
SGLN would like to thank the team at the Tarwin Lower Mechanics Institute Memorial Hall for their help and support. 
For more information on the project contact Kirsty Richardson.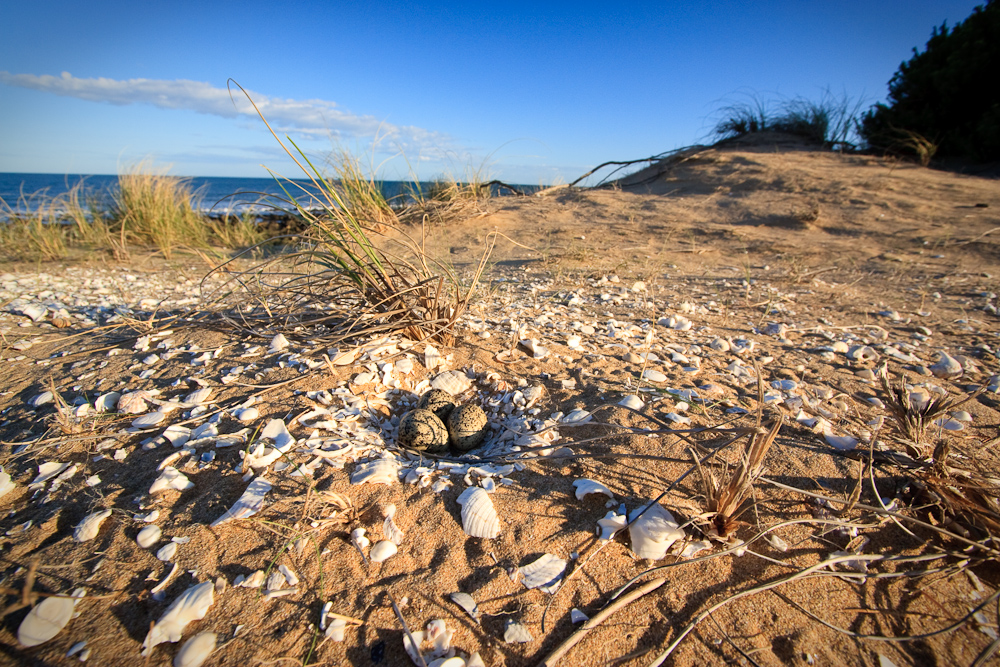 BIRDLIFE AUSTRALIA


The Birdlife Australia, Beach-nesting Birds Team is the leading authority on the management  of Hooded Plovers across Australia. They tackle the challenges of Hooded Plover conservation from many angles  based upon the knowledge gained from years of detailed scientific research.
Their work includes;
raising awareness of the plight of beach-nesting birds within coastal communities
educational programs for students and their teachers across all age groups
conducting management workshops for volunteers and land managers
lobbying all levels of government
application for grants and ethics permits to maintain their research projects
maintenance of the web portal for the collection of data on the distribution of bird populations and their breeding activity across south-east Australia
conducting a biannual count of Hooded Plovers across South-east Australia
maintaining support for the 13 'Friends' groups
More info at birdlife.org.au