From Paddock to Forest: An Example of Revegetation in the Strzelecki Forest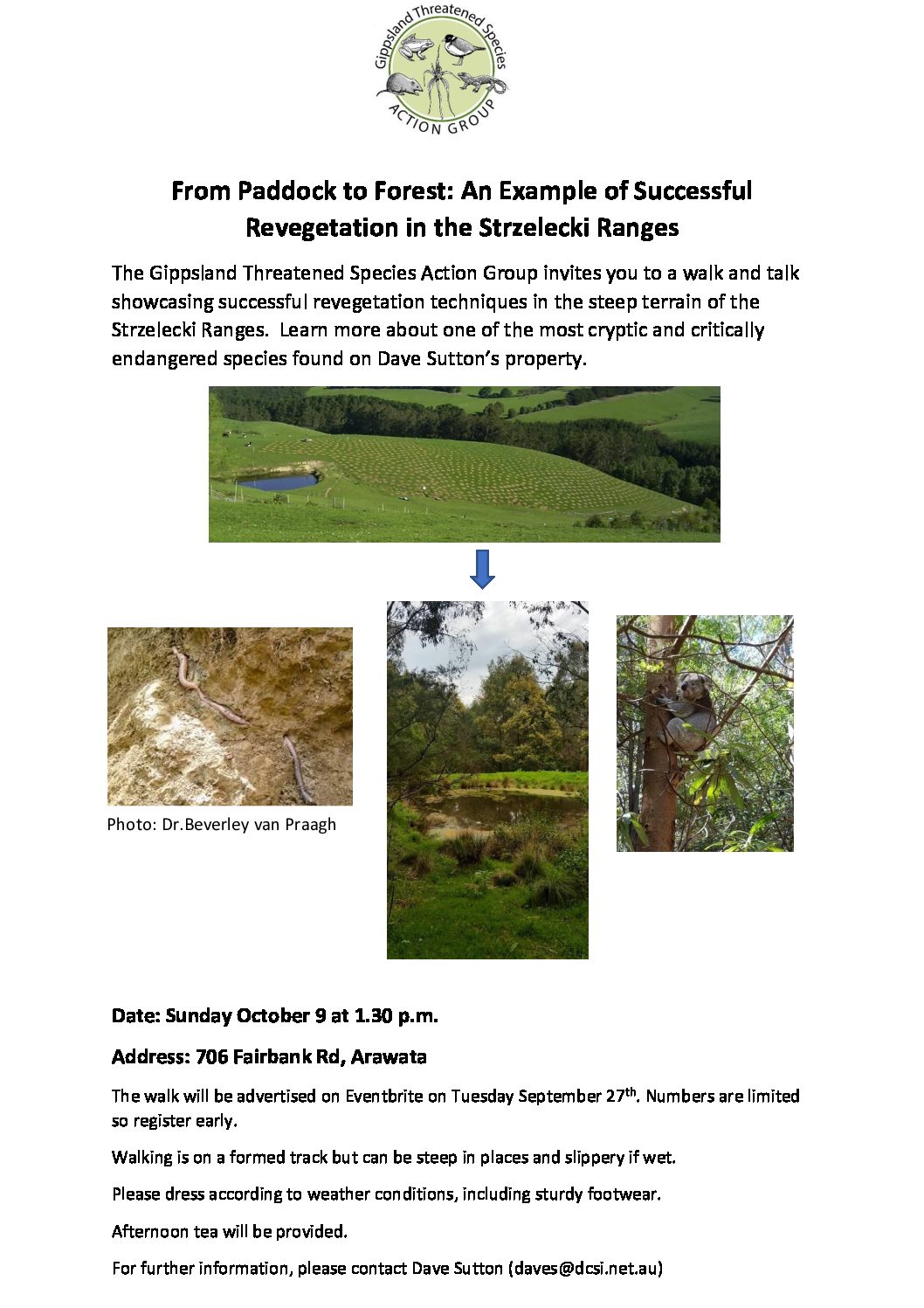 The Gippsland Threatened Species Action Group invites you to a walk and talk showcasing successful revegetation techniques in the steep terrain of the Strzelecki Ranges. Learn more about one of the most cryptic and critically endangered species found on Dave Sutton's property.
Date: Sunday October 9 at 1.30 p.m.
Address: 706 Fairbank Rd, Arawata
Register through Eventbrite.
Numbers are limited so register early.
Walking is on a formed track but can be steep in places and slippery if wet.
Please dress according to weather conditions, including sturdy footwear.
Afternoon tea will be provided.
For further information, please contact Dave Sutton (daves@dcsi.net.au)