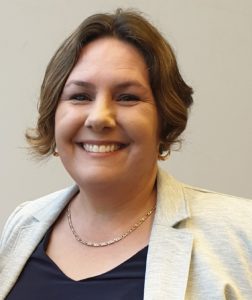 Andrea Clifford
Landcare Facilitator, Groups & Membership
Mon, Tue & Thursdays
Employed by SGLN in late 2019, Andrea has stepped up to fill the role of Landcare Facilitator Groups and Memberships whilst managing the remainder of the Enhancing Biodiversity at the Bunurong Coastal Landscape project (year 3) and One Tree At A Time Project….Andrea has worked extensively in natural resource management in other regions and gained valuable Landcare experience while on the Board.
"I have lived in South Gippsland for eight years having moved down from Mildura where I was employed as the Executive Officer and Regional Education Officer for the Regional Waste Management Group. Prior to Mildura I worked for Frankston City Council as the Senior Park Ranger. I hold a Bachelor of Applied Science-Natural Resources Management, and a Diploma of Business-Frontline Management. Over the years I have gained hands on experience (both compensated and voluntary) in the environmental educational field. My skills cover the best practice waste management, development, planning implementation and management.
Contact Andrea: info@sgln.net.au
---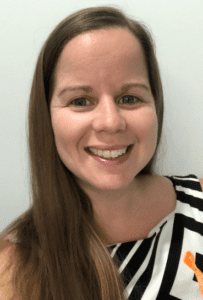 Donna Sullivan
Bookkeeper
With a passion for detail and balancing numbers, Donna brings to the team 14 years of finance experience.
Donna moved to South Gippsland in 2018 with her husband & 2 boys. Together they love exploring the amazing area they live in. Donna is passionate about sustainable living and caring for the environment.
Contact Donna: accounts@sgln.net.au
---
Susan works with the South Gippsland Landcare Network as a Project Officer. Currently she provides project support to Enhancing Biodiversity at the Bunurong Coastal Landscape fox project.
In 2017, Susan moved to South Gippsland after obtaining her Bachelor of Environmental Science (Wildlife and Conservation Biology). Much of Susan's environment-related experience has been gained through volunteer roles with organisations including the Friends of the Helmeted Honeyeater, Friends of Baths Road Reserve and, more recently, as the Coordinator of a team conducting biodiversity surveys in Mirboo North's native forests. Susan enjoys combining her professional skills (in finance and office management) with those gained from her tertiary education and volunteer experience to benefit ecological and conservation outcomes.
Susan has a passion for doing practical things, knowledge sharing and empowering people to improve the natural environment for the benefit of local communities, native species, and future generations.
Contact Susan: pestanimals@sgln.net.au
---
Vicky Pedlow

Administration Officer
Works flexibly on Tuesdays
Vicky commenced the role of Administration Assistant with SGLN in August 2020 with a primary focus on providing support to SGLN's Landcare Facilitator and project officers. With skills in office administration, graphic design and previous experience in event coordination Vicky brings a varied skillset to the team.
Vicky has a passion for all things design: she is currently studying a Bachelor of Communication Design and looks forward to making use of her design skills with SGLN.
Contact Vicky: admin@sgln.net.au
---
Cassie Wright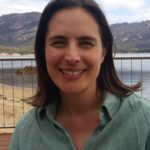 Project Officer
Cassie has been working in the NRM field for nineteen years, starting as a ranger where she gained hands-on practical experience. For the last thirteen years she has worked in the South Gippsland and Bass Coast regions, in roles with an education and training and project management focus. Most of these projects have been working with Landcare, with either an NRM or sustainable agriculture focus.
Cassie is passionate about working with people and helping them to protect the natural environment, and has enjoyed working with the SGLN community (since December 2018) delivering the following projects:
Smart Farming for Westernport
Corner Inlet citizen science water quality improvement project
Threatened invertebrates
Growing Southern Gippsland (climate change adaptation)
Enhancing Soil Biology