In this new project, SGLN is looking at the costs and benefits of three different dam management strategies on a farm at Cape Liptrap. This includes a fully fenced and revegetated dam (with troughs reticulated off it), a restricted access dam that is currently being revegetated (with a concrete ramp for cattle access), and an unfenced dam.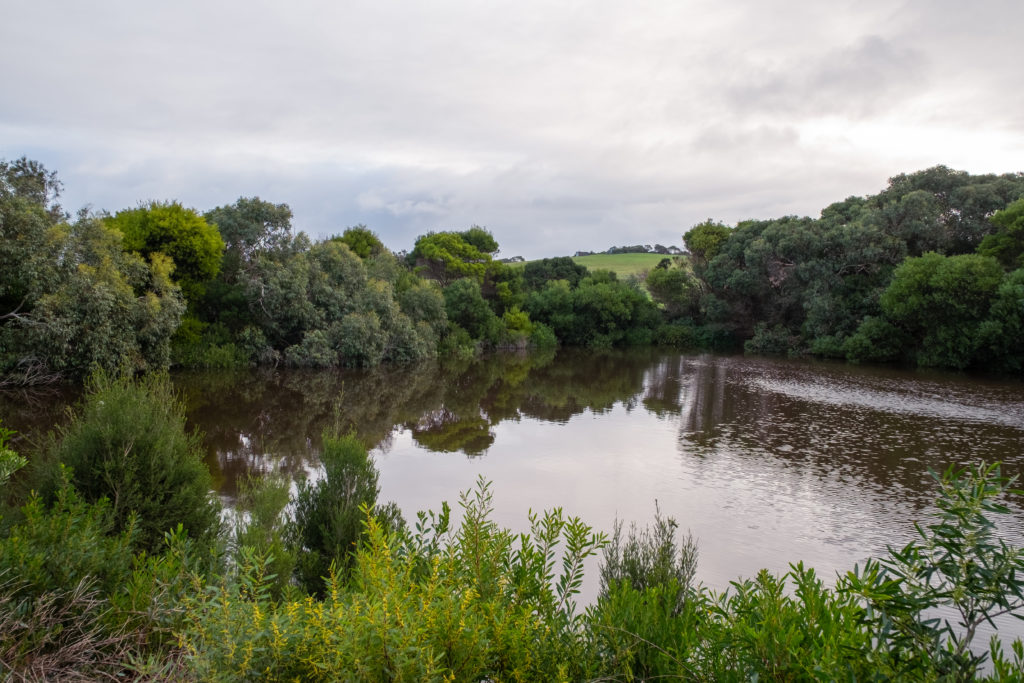 ---
We are also monitoring water quality and biodiversity in the three different dams, and will share what we learn through field days and case studies.
---
At our first field day in May 2023 we heard from Dr Bill Malcolm (University of Melbourne) on costs and benefits, Dr Ty Matthews (Deakin University) on the benefits of dams to biodiversity (especially macro invertebrates and fish), and local vet Dr Phil Poulton on the impact of dam water quality on stock health. See the presentations given on the day below.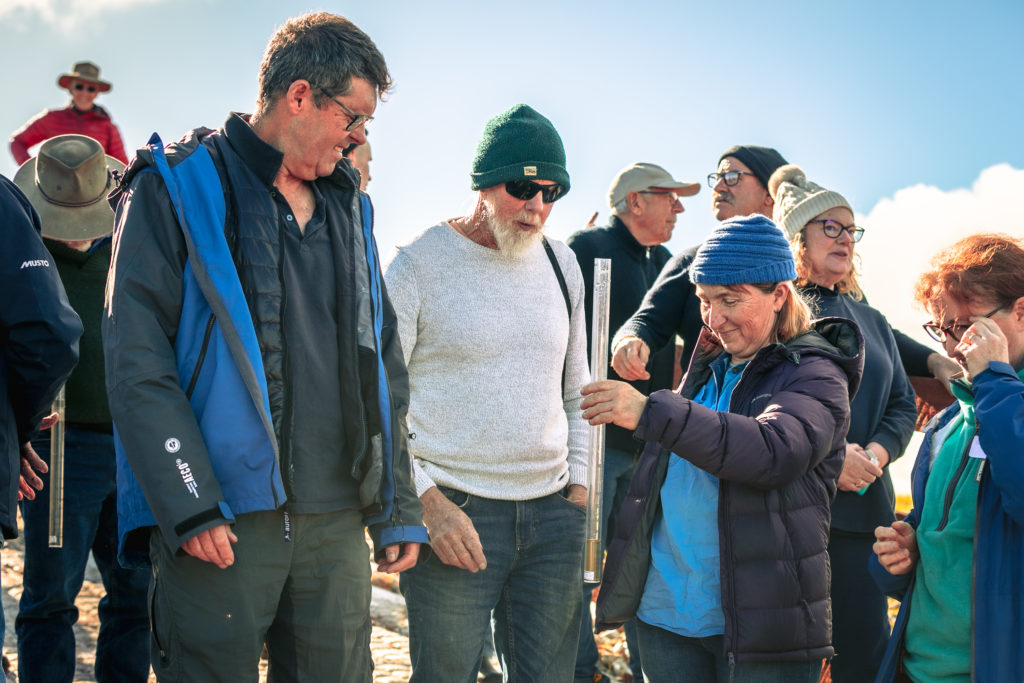 Photos in block above and cover photo courtesy of Food and Fibre Gippsland.
---
South Gippsland Landcare Network (SGLN) is leading the Green Dams Project, with sponsorship from Food & Fibre Gippsland under the Victoria Drought Resilience Adoption and Innovation Hub.
---
---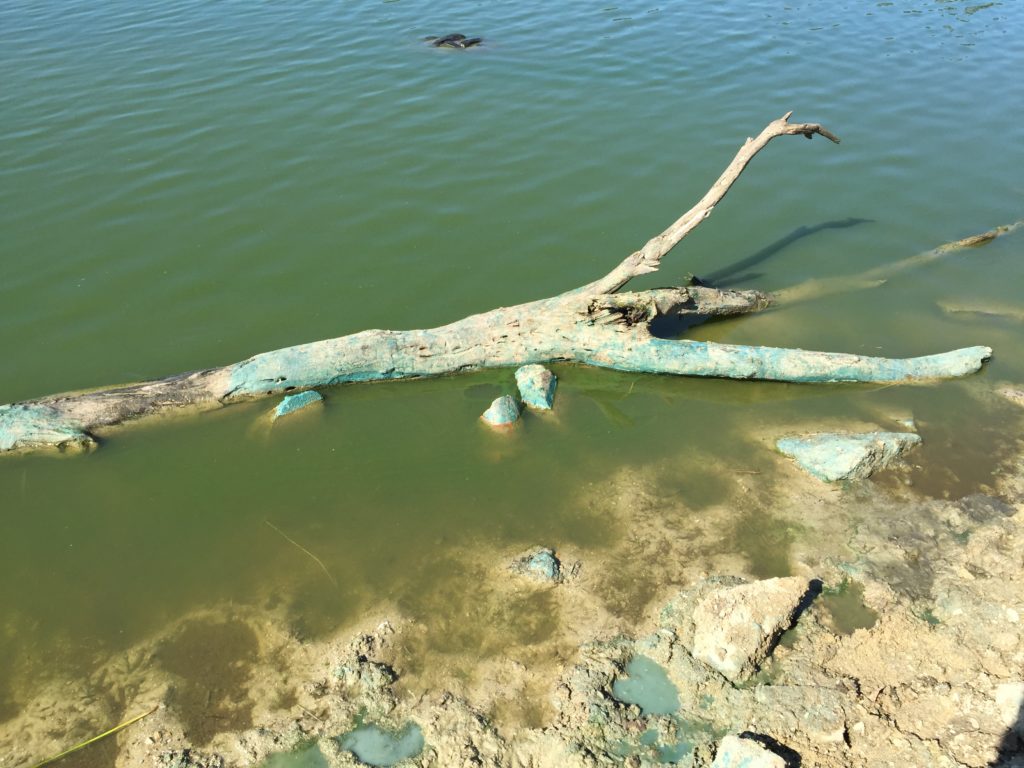 Dr Phil Poulton said that providing stock with clean water from fenced off dams virtually eliminates the risk of stock and production losses caused by diseases like Salmonella and Leptospirosis and toxic blue-green algae. It also prevents animals dying or getting injured from drowning or being stuck in mud.
---
Future events will be promoted through SGLN's enews, or contact Cassie Wright for more information, cassie@sgln.net.au, 0448 739 559.