There are currently nine members on the SGLN Board.
---
Mark Walters (Chair)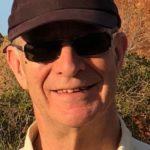 Mark, who belongs to the Poowong Landcare Group, has been on the Board since 2010 and became Chair in 2019.
Mark operates an accounting and financial planning business in Melbourne and owns 240 acres at Loch where he runs beef cattle. 
With assistance from both Landcare and Melbourne Water, Mark has been revegetating the property's gullies and providing shelter belts for stock. He has also established a 25ha commercial timber plantation for sawcut logs.
---
Rosemary Knox (Vice Chair)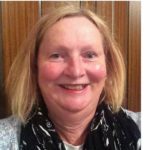 Rosemary has been on the executive committee of the Loch-Nyora Landcare Group since its inaugural meeting in 1996, and joined the Board in 2018. 
As well as working casually as a primary school teacher, Rosemary runs beef cattle on a 300 acre property at Loch with her husband, Garry.
She is heavily involved in the Loch community and is passionate 
about family, the environment, recycling and trees.
---
Libby Anthony (Treasurer)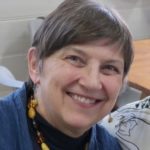 Before moving to a 13 acre farm near Mirboo, Libby was an environmental scientist working in private enterprise, government and not-for-profit organisations.
She has significant experience in the renewable energy sector, as well as skills in management, strategy development, corporate governance and fund raising.
Libby belongs to the Mardan-Mirboo Landcare Group and is committed to all aspects of sustainable living and farming. She and her husband are experimenting with growing bushfoods, and have rehabilitated two creeks, a wetland and fern gully on their property.
---
Jillian Staton (Secretary)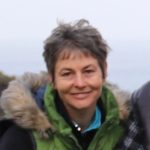 A member of the Tarwin Landcare Group, Jillian is a freelance writer specialising in agriculture and environmental sustainability. She has written several books on these topics, including one that showcases food and wine producers in South Gippsland. 
Jillian and her husband, Bruce, run beef cattle over 300 acres at Walkerville. They have built an off-grid home and are working towards creating a low-waste, self-sufficient lifestyle. 
As well as improving biodiversity, Jillian has a keen interest in building strong, healthy communities.
---
Amy Cameron and Alex Daraio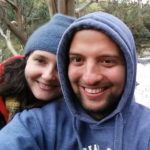 Amy and Alex both work remotely from their 104 acre property at Toora where they use natural farming methods and permaculture methods to manage the land as sustainably as possible.
The couple are members of the Lower Franklin River Landcare Group. Working  with Greening Australia, they have revegetated more than half their property to combat severe erosion and compaction and create a wildlife corridor along their Franklin River frontage. 
Amy has a degree in Creative Writing, and works part-time as a copywriter for a branding agency. She creates and edits many different types of written content (including social media content, media releases, newsletters and website content) for brands like Monash University and Australia Post. 
Alex holds a Bachelor of Commerce and a Masters in Mechatronic Engineering, and works in areas involving cloud platforms, automation, electronics and drone technology. He also has experience in large-scale project management, 
including working with government and enterprise stakeholders.
Both Amy and Alex are exploring ideas for a more sustainable future including self-sufficiency and environmental footprint reduction. Alex is also interested in coding projects, aquaponics, regenerative farming and automation.
---
Bryan Watterson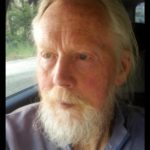 Bryan has lived in the South Gippsland hill country for thirty years and has been involved in many conservation projects. He is particularly interested in the use of whole-of-catchment approaches to protect riparian environments.
He is a member of the Agnes River Landcare Group which is working with the West Gippsland CMA and Greening Australia to rehabilitate Agnes River. His background in education has enabled him to involve local school students in this long-term project. 
---
Herb Wilde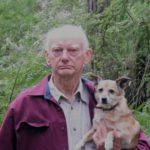 After a long career in Melbourne, Herb returned to Nerrena where he lives with his daughter on 260 acres of mainly remnant vegetation. He belongs to the Nerrena Tarwin Valley Landcare Group of which his parents were inaugural members.
Herb has vast experience on the executive of conservation organisations including Environment Victoria, Friends of the Earth and Renew. He cares deeply for the bush and its wildlife and laments the loss of many species due to feral cats and foxes.
---
Nick Dudley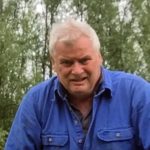 A member of the Arawata Landcare Group, Nick lives just out of Leongatha and runs a small beef property with his wife, Anna. 
Nick is currently employed as Gippsland Regional Manager (Meat and Wool) with Agriculture Victoria. Previous roles include West Gippsland Landcare Facilitator, Bass Coast Landcare Landcare Facilitator and lecturer at the University of Melbourne and Victorian College of Agriculture and Horticulture.