This sustainable agriculture project is delivered by SGLN, Bass Coast Landcare Network, Western Port Catchment Landcare Network (WPCLN) and the Mornington Peninsula Shire Council, and includes 5 on- farm demonstration sites, with a focus on building soil carbon. It also involves farmer discussion groups and field days.
Name of project: Smart Farming for Western Port
Project funded by: This project is supported by the Port Phillip and Western Port Catchment Management Authority through funding from the Australian Government's National Landcare Program.
Finishes: June 2023
Demonstration site:
SGLN is supporting Bob and Robyn Gray's agroforestry demonstration site, a 15 ha forestry plantation targeting sawlog production. The property is located on steep Strzelecki hills which are subject to slipping, tunnel erosion and pugging damage caused mainly by cattle. The site is monitored to measure tree growth, providing objective information to compare economics of sawlog production versus traditional grazing enterprises.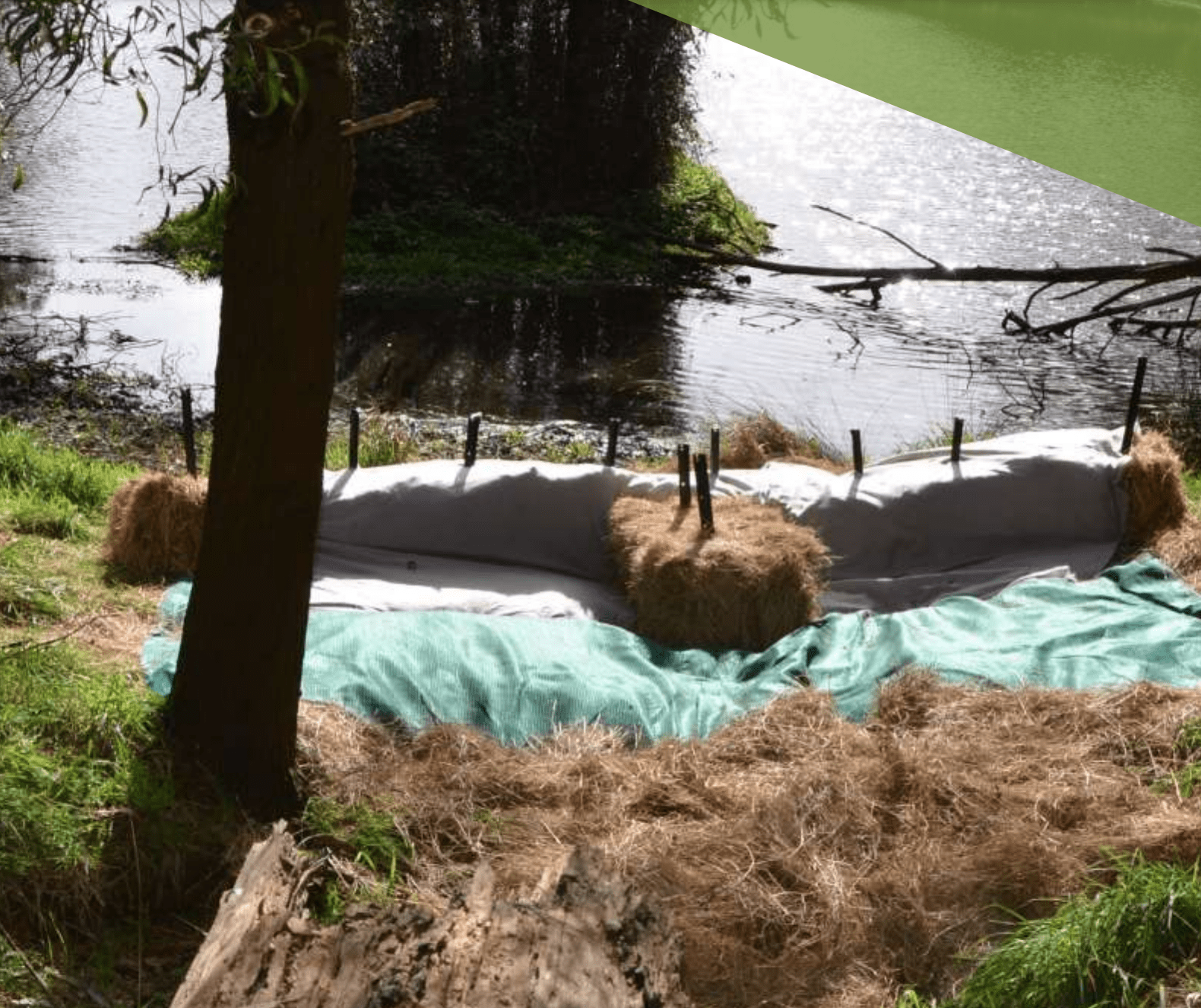 Controlling Azolla in Farm Dams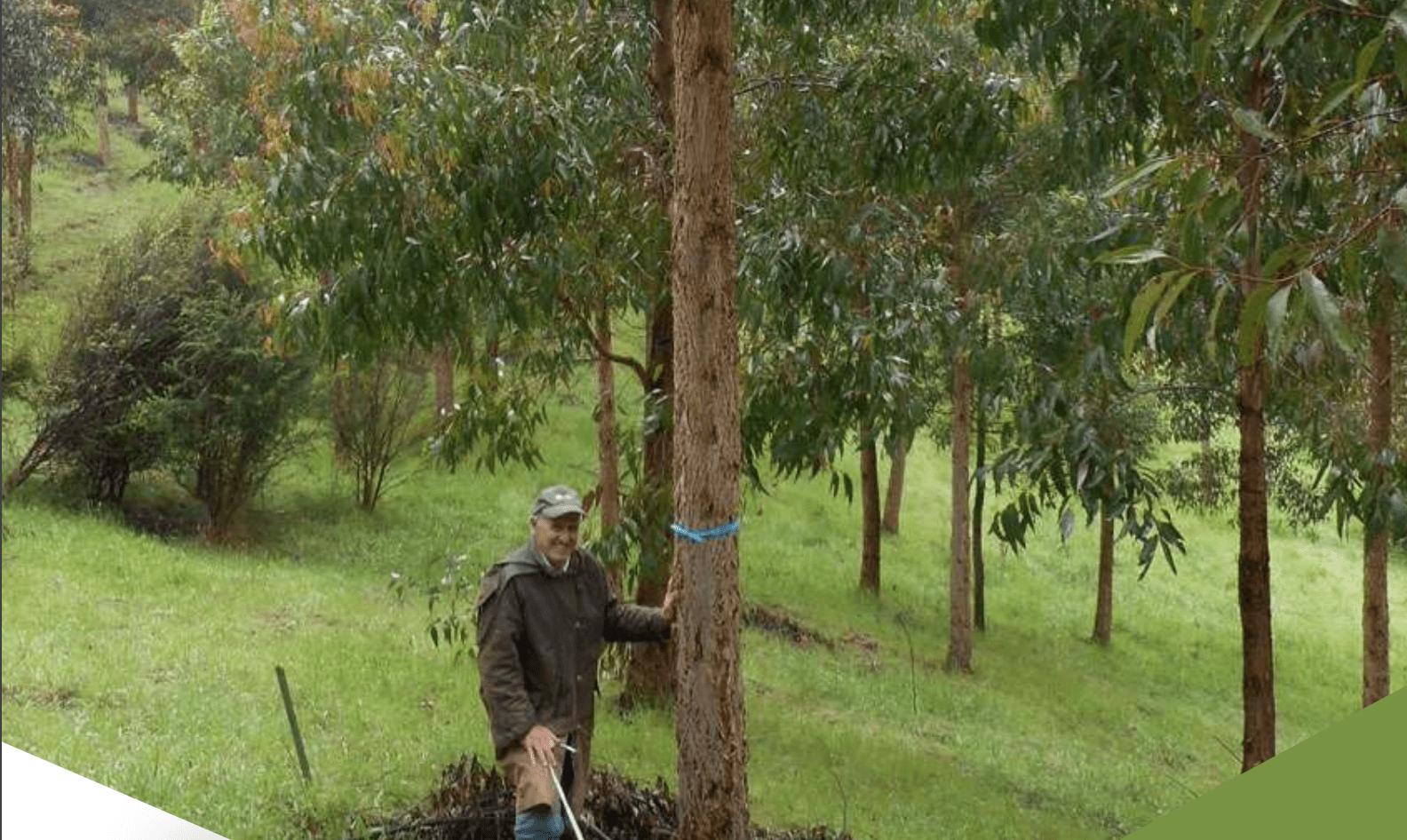 Comparing Economics of Agroforestry vs Traditional Grazing in Steep Country
Resources from recent field days delivered through this project:
Reducing Methane Emissions on Farms
In May 2022 SGLN delivered a seminar on Reducing Methane Emissions on Farms. We had two excellent speakers, Professor Richard Eckard from the University of Melbourne, and Dr Martino Melerba from the Blue Carbon Lab at Deakin University. The videos from each presentation can be viewed below.
Charles Massy
In 2019, Smart Farming for Western Port brought Charles Massy (author of 'Call of the Reed Warbler' to Southern Gippsland to talk about Regenerative Agriculture, with 5 sold out presentations. SGLN assisted with the Poowong workshop, where 80 participants attended. A podcast of his presentation is available here http://www.wpcln.org.au/podcasts/.
Dung beetle field day with John Feehan
SGLN also hosted a dung beetle workshop on 29 June 2020 in Kernot, with world renowned dung beetle expert, John Feehan, presenting to over 70 people on how dung beetles can make soil healthier and more productive by interrupting parasite life cycles, aerating soil, cleaning paddocks and reducing fertiliser requirements.
Listen to Cassie talking to ABC Gippsland about Dung Beetles in South Gippsland.
Principles of Regenerative Agriculture video series
In 2020, the Project developed a series of 8 short videos on Regenerative Agriculture. Hosted by soil scientist Declan McDonald, the videos explain what regenerative agriculture is and how the principles can be applied on all farm types and landscapes within the Western Port Catchment, including beef, dairy, sheep, chickens, horticulture and vineyards.
Topics covered include an introduction to regenerative agriculture, minimising soil disturbance, maximising crop diversity, keeping soil covered, maintaining living roots systems year round, integrating livestock and trees, and how farmers can transition to regenerative agriculture.
Creating a Regenerative Farm Business with Mark Gardner online course
In 2021 SGLN, BCLN and WPCLN delivered a 3-session online course with Mark Gardner. The course, which is available below, provides guidance on developing and transitioning to a profitable regenerative farm business that will support wellbeing, natural systems and profit.
Session topics
The mindset of a regenerative business, and how this influences profit and decision making
Designing your own regenerative business – income, costs, profit and risk. The importance of family wellbeing and developing your strategy
Looking ahead, measuring what matters and exploring new income streams
Carbon on Farms with Richard Eckard and local farmer Owen Billing
In May 2021, SGLN and WPCLN delivered an online seminar with Richard Eckard (Professor of Sustainable Agriculture at the University of Melbourne). Richard spoke about:
Carbon on farms – types of carbon, farm carbon cycles, benefits
Measuring and monitoring carbon
How farmers can increase soil organic matter, and the production benefits this will provide
Local dairy farmer Owen Billing shared some practices he has trialled to build soil carbon and farm productivity, and how he is measuring and monitoring the changes.
For more information, please contact:
Cassie Wright: 0448 739 559
cassie@sgln.net.au