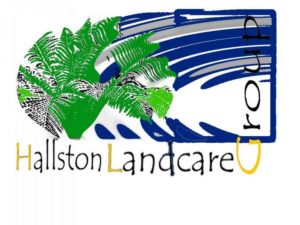 Mission: to promote sustainable agricultural production to all landowners, to encourage and support the control of weeds and pests, and promote the protection and enhancement of waterways, remnant vegetation and biodiversity.
Vision: to engage widely throughout the Hallston/Wooreen area to involve all landowners in Landcare activities, encourage participation by all landowners in identified Landcare projects, and identify activities and projects that will benefit all people in the area.
Facebook Feeds From the SGLN Facebook page
5th March 2015 – from Susan Webster
Thank you to the Hallston district Landcare group for the allowing me to attend last night's meeting and share plans to formally name the Marks bridge on the Leongatha-Yarragon Rd.
Generations have known the bridge by that name without knowing the reason why. I was happy to introduce them to my grandfather, Cecil Marks, who farmed the adjoining block from the early 1900s until his death in 1944. He is pictured with Ivy, my grandmother. He signed up in November 1915 and served on the Western Front with 2nd Pioneers.
The bridge opening is also depicted. Last night's meeting noted that site is a little upstream from the modern, replacement bridge.
South Gippsland Shire Council is making this happen through the Anzac Commemorative Naming Project which involves naming unnamed shire roads after WW1 veterans. The project was funded by the Victoria Veterans Council.
All Cecil's and Ivy's grandkids would like to thank the many Hallston residents who have supported this, especially Jeanne and Frank Dekker and Joanne Cox from South Gippsland Shire.

23rd February 2015
Meet some of our SGLN Landcare Legends: Peter Pavey has been a continuous driving force with the Hallston Landcare Group since its inception in 1989. He is passionate about preservation and improvement of the indigenous vegetation in the area. He was instrumental in initiating the Tarwin West Upper Branch Improvement Project to remove willows and other alien species from the riparian area and to revegetate with indigenous species. This project continued over a 10 year period. Peter has done most of the required weed spraying and preparation of net guards to protect the tube stock from wallaby predation, as well as assisting assisting at the planting days. Peter was also been a Committee member for many years. That is over 26 years service to Landcare- Thanks Peter.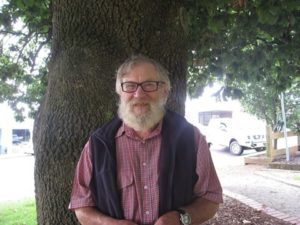 4th September 2013
Hi FOSKY here, we had a fantastic day last Sunday at Hallston, planting 750 plants and shrubs around a farm dam. We had fourteen super keen volunteers, including four joey's (kids).
Our hosts Gary & Kim Harris are members of the Hallston Landcare Group and received funding through the Friends of the Strzelecki Koala Project. One thousand plants were supplied by Blue Gum Nursery at Korumburra and included a number of eucalypt species favoured by my mates, including blue gum, manna gum, messmate and Strzelecki gum (yum yum) as well as wide variety of understorey species.
Afterwards everyone enjoyed a well-deserved BBQ lunch. It was a fantastic effort by all involved and a great way to spend Father's Day and the first day of spring.